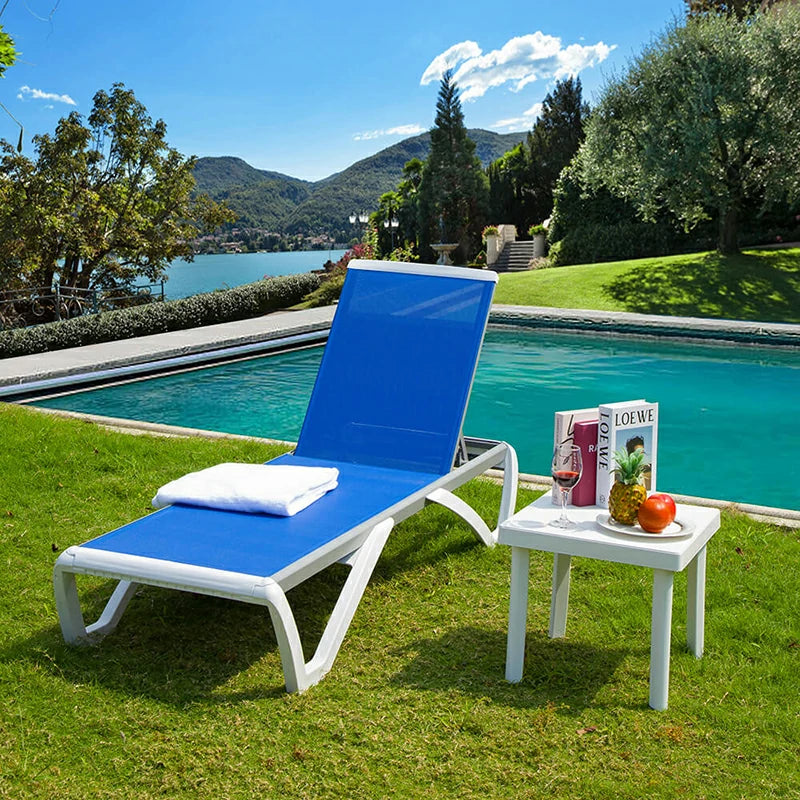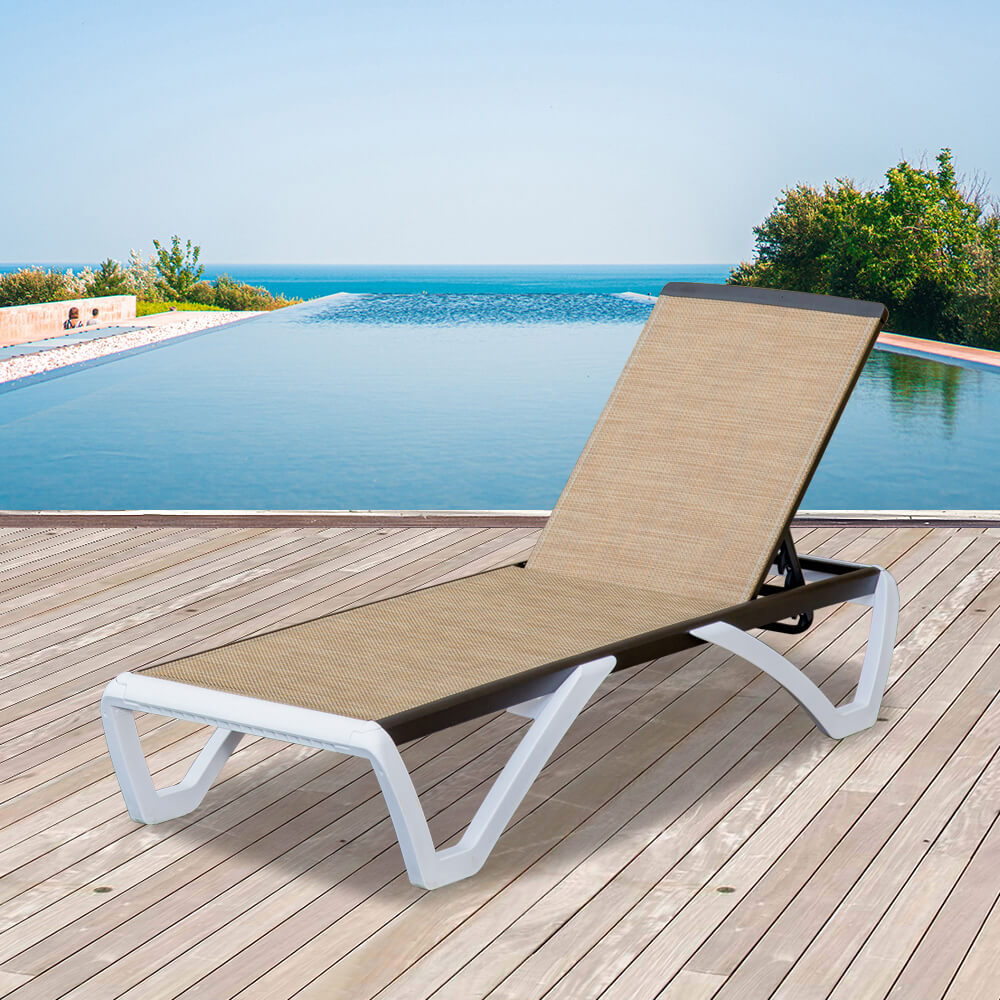 Armless Outdoor Chaise Lounge
SKU: LLDZ0531-B
---
1-year limited warranty
30-Day Money Back
Free Shipping
Delivery within 3-10 Days
Unwind in Comfort
Crafted from all-weather resistant textilene fabric, this lounge chair ensures a breathable and comfortable seating experience. The textilene fabric is not only colorfast but also UV-resistant, ensuring its vibrant appearance for years to come. Embrace the great outdoors while enjoying the peace of mind that your lounge chair is made to withstand the elements without fading or deteriorating.
Customizable Reclining Positions
Sit back and relax in ultimate comfort with the Domi Outdoor Living Adjustable Chaise Lounge. This exceptional outdoor patio lounge chair is designed with your relaxation in mind. With its adjustable back featuring five reclining positions, you can effortlessly find your perfect angle of repose. Whether you want to sit up and read a book or recline all the way back for a nap under the sun, this lounge chair offers unrivaled versatility and customizable comfort.
Durability and Style in Every Detail
The Domi Outdoor Living Adjustable Chaise Lounge is not only built for comfort but also engineered for durability. The chair features an aluminum frame that provides sturdy support, ensuring its longevity and reliability. The high-quality plastic triangular structure legs further enhance stability, making this lounge chair capable of supporting up to an impressive 350 lbs.
Unlike traditional metal structure lounge chairs, the Domi Outdoor Living Adjustable Chaise Lounge is rustproof, making it a perfect choice for poolside use. You can enjoy lounging by the pool without worrying about corrosion or damage caused by water exposure. Its cleverly designed stackable feature also allows for convenient storage, saving you valuable space when the chair is not in use.
Elevate Your Outdoor Space with Style and Functionality
Transform your outdoor space into a luxurious retreat with the Domi Outdoor Living Adjustable Chaise Lounge. This stunning patio lounge chair seamlessly combines style and functionality to elevate your outdoor living experience. Its sleek design, featuring clean lines and a modern aesthetic, effortlessly complements any outdoor decor.
Whether you have a spacious patio, a cozy balcony, or a charming garden, this versatile lounge chair is a perfect addition. Create a cozy reading nook, soak up the sun by the pool, or enjoy a quiet evening under the stars. The Domi Outdoor Living Adjustable Chaise Lounge invites you to immerse yourself in relaxation and embrace the serenity of the outdoors.
This product has no reviews yet.